Whether you are looking for a one-off or need gutter products for a job site, the South Shore Gutter Supply team has you covered. Here are a few products we cut and carry in our South Shore warehouse.
Our Aluminum K Style Gutters come in five and six-inch options to give your home the gutter to match your needs and wants. These gutters will help move massive amounts of water from your roof to your downspout and away from your foundation.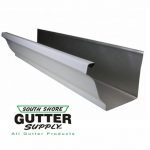 Our aluminum downspouts are designed to channel water from the gutters to the ground but away from doorways, windows, and foundations. We offer three downspouts: rectangle, plain round, and plain round corrugated downspouts. Our plain downspouts come in standard sizing, while our rectangle comes in 2x3 8-inch and 10-inch and 3x4 10-inch options.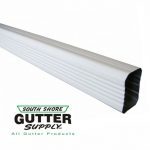 2x3 stick 8'
2x3 stick 10'
3x4 Stick 10'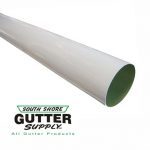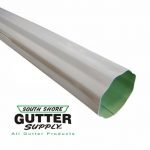 Plain Round Corrugated Downspouts
Aluminum elbows allow gutter and downspouts to attach easily and prevent spillage or other issues. We offer a wide range of aluminum elbows to best suit your needs. This includes rectangles a and b, plain round and corrugated, and rectangle and playing round offsets.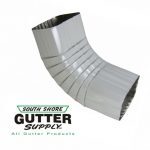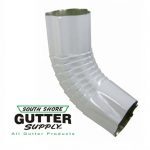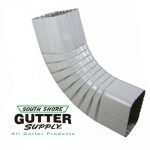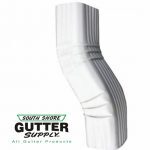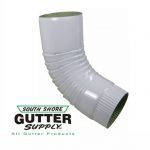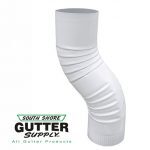 Miters, otherwise called corner pieces, allow two gutters to connect on a home's inside or outside corners. We have a wide variety of K Style miters, including inside and outside strips, inside and outside bay and inside and outside boxes.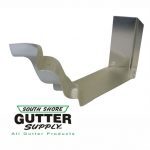 K Style Inside Strip Miter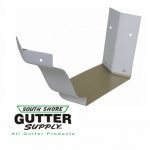 K Style Outside Bay Miter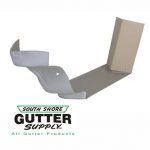 K Style Outside Strip Miter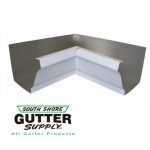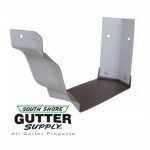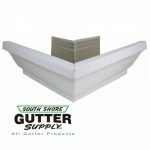 K Style Outside Box Miter
End caps cap the gutter to allow for water to make its way towards a downspout and not somewhere it is not supposed to. South Shore has two different styles of end caps that will easily match your needs. We offer a K Style End Cap and a K Style Rivet in five- and six-inch offerings.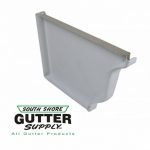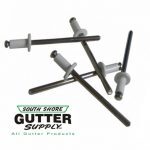 Aluminum hangers allow our K Style gutters to attach to fascia boards easily. We offer a five and six-inch version of our K Style bar hanger.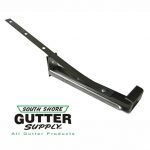 Outlets are handy little devices that prevent leaves, twigs and other debris from clogging downspouts. Our team has two different round outlets that will work for you. We have them in a 2 x 3 and 3 x 4 round.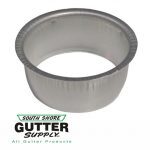 2 3/8"Round - 2x3
3 3/8" Round - 3x4
Aluminum Downspout Brackets
To keep your downspout tight to the home, aluminum brackets are used to secure the downspout to your siding, brick or exterior walls. Our downspout brackets will work for our 2 x 3 and 3 x 4 downspouts. These offerings include aluminum pipe cleats, straps, pipe bands and pipe clips.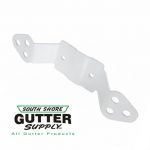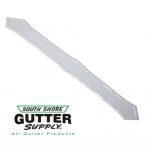 Aluminum Straps/Pipe Bands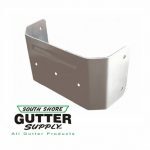 Designed to fasten our brackets and other materials, our aluminum fasteners are rust-resistant and designed to perform in New England. Our aluminum fasteners work with all gutter brands and styles. We offer rivets, zip screws, and one ¼ trim nails at a competitive cost.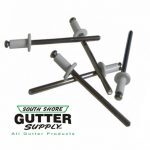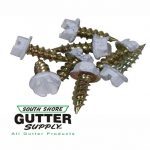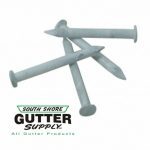 1 lb Box Alum
1 lb Box Stainless Steel
To protect against cracking, chipping and flaking, our best-in-class aluminum coil is designed to be practically maintenance-free. We offer two styles of aluminum coils with a trim coil and a fascia apron.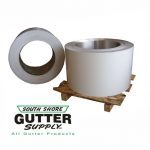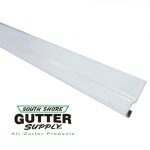 If you are installing your gutter on a slanted fascia board, our aluminum gutter wedges will work perfectly. Our 5-inch gutter wedges make for a seamless and great product that delivers.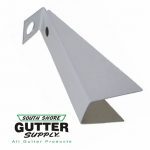 We have a host of paints and sealants to help finish a job in style. This includes our handy cans of spray paint and tubes of sealer.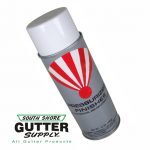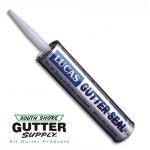 PVC fascia boards are a long thin board that runs along the outer edge of your roofline that your gutters will be secured to. PVC is often the choice due to its durability, cost and easy installation. We offer various PVC boards.